TRAVERSE CITY SPECIALIST!
37 years of condominium, residential and resort property experience with "unparalleled service."
VIEW OF THE BAY REAL ESTATE
*Broker/Owner since 1999
PREMIER PLACE CONDOMINIUMS
*Property Manager, Sales & Leasing
2012 - 2014
TC CONDO/RESIDENTIAL PROPERTIES
*Salesperson since 1992
*1993 TAAR "Rookie of the Year"
MEMBER
*Aspire North Realtors
*Michigan Association of Realtors
*National Association of Realtors
*St. Francis of Assisi Church
PAST AFFILIATIONS
*Pointes North Beachfront Resort Hotel
Fractional Ownership Sales
*Re/Max Bayshore Properties
Residential and Condo Sales
*Grand Traverse Resort & Spa
Golf Course and Waterfront Condo Sales
REAL ESTATE EDUCATION
*Graduate Realtors Institute (GRI)
*Appraisal I
*Real Estate Broker's License
*Real Estate Salesperson's License
*G.T. Resort Real Estate Sales Dept.
*Spruce Development Companies
Lifetime Northern Michigan resident; born and raised in Gaylord. Enjoy walks with Lily Bean, day trips to Empire/Glen Arbor, theater, dancing, horseback riding, photography, football, scrapbooking and baking. Professional vocalist and past Old Town Playhouse performer. Passionate about the arts!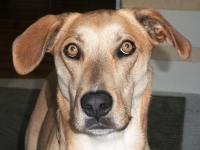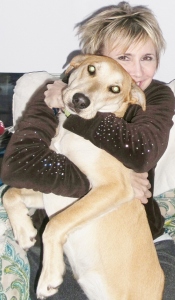 Lily Bean - 2016
Greyhound/Shepherd rescue from Cherryland Humane Society